Event Description
Technologietrends und Markt-Update aus den USA
Die Automobilindustrie legt einen Gang zu!
Autohersteller stehen vor dem größten Wendepunkt in der Geschichte der Mobilität. Technologiefortschritt, verändertes Konsumverhalten, Lieferengpässe und eine ambitionierte Klimapolitik sorgen dafür, dass die Branche sich im Eiltempo revolutioniert.
Obwohl Deutschlands Unternehmen weiterhin die Automobilindustrie anführen, verlieren sie seit Jahren an Fahrtwind. Deshalb wollen wir gemeinsam mit Ihnen einen Blick in die USA werfen, wo die neue Regierung Joe Bidens, Autogiganten in der Transformation und Zukunftstechnologien aus dem Silicon Valley den Takt für die neue Welt der Mobilität angeben.
Warum Sie an unserem Webinar teilnehmen sollten?
Ihr Unternehmen steht vor den Herausforderungen des Wandels der Kfz-Branche
Sie exportieren ins Ausland oder
Sie suchen nach IT-Lösungen rund um das Thema Mobilität von morgen
Gemeinsam mit unseren Experten der US-Autoindustrie geben wir Einblicke und Best Practices aus den USA, die Ihr Unternehmen voranbringen können.
Finden Sie Impulse & Inspiration zu folgenden Themen:
Wie entwickelt sich der US-Automarkt?
Eine Wende in der US-Klimapolitik, gestörte Lieferketten und fehlende Halbleiter: Was sind die aktuellen Chancen und Herausforderungen der Industrie?
Elektrifizierung & verändertes Konsumverhalten
Welche Chancen haben deutsche Unternehmen am Zukunftsmarkt der US-Mobilität?
Innovationsgeist aus dem Silicon Valley
Werden autonome Fahrzeuge immer mehr zum Massenprodukt und wie können deutsche Unternehmen den Anschluss behalten?
DIE SPEAKER:
Heiko Steinacher von Germany Trade & Invest gibt ein Markt-Update
Matthias Hoffmann, CEO, AHK USA – South diskutiert mit Ronald Grosse, Executive VP Bertrandt US, Inc., Best Practices & Trends des US-Mobilitätsmarktes
Sven Thorsten Potthoff, CEO, AHK USA – San Francisco zeigt zusammen mit Julian Bartsch, Manager für Industrialisierungs- und Standortstrategie bei Zoox Inc., auf, was die deutsche Autoindustrie vom Silicon Valley lernen kann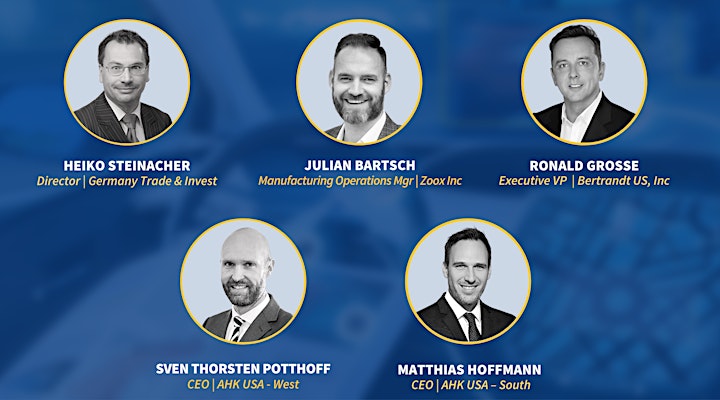 Organizers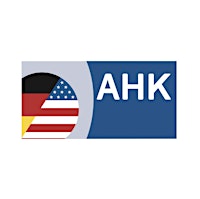 Representative of German Business for the Western United States (GACC West)
About the Organizers
The Representative of German Business for the Western United States (GACC West), located in San Francisco in direct proximity to Silicon Valley, acts as the official link between German and American companies and organizations.
Visited 6 times, 1 Visit today