Event Description
A high level overview discussion of the Austin tech & startup ecosystem, the challenges ahead & what trends and opportunities to watch for.
Who are the future leaders & innovators in the Austin tech scene?
What are the trends to watch for with today's rising startup stars?
When can we expect these changes within the Austin tech community?
Where will the growth occur within the tech scene in Austin?
Why should we care about these developments in Austin tech?
Check out our video recording from our July 21st live podcast event on the Future Austin Tech & Startups. During our one hour discussion, our panel of experts from across the local tech community in Austin shared their knowledge, expertise and experience on a variety of issues relevant not only to startups, corporations and investors based in Austin, but mentors and organizations who wish to partner with or start their own tech & startup ventures in Austin.
**NOTE = THE LIVE EVENT HAS CONCLUDED. REGISTERING FOR THIS EVENT IS TO ACCESS THE FULL VIDEO PODCAST EVENT RECORDING FROM OUR JULY 21st SESSION.
Among the topics covered through our one hour video recording on Future of Austin Tech & Startups are:
How has COVID-19 affected Austin's viability as a global leader in tech?
What are Austin based startups doing to adapt to today's socially distant world?
What role will tech-driven innovation play in reopening and reimagining Austin?
How would today's tech leaders "sell" Austin as a destination for early and growth stage startups in this "new normal"?
FEATURED SPEAKERS IN OUR VIDEO PODCAST RECORDING (organized by first name):
Mark Phillip, Founder, Are You Watching This?!
Jill Klinvex, Senior Venture Associate, Capital Factory
Disclaimer: by registering for this event you agree to receive email communications from Linerun, the experiential education division of CoTo Travel, LLC and all sponsor brands.
What is Cities of Tech?
Cities of Tech is a live video podcast series exploring the impact and outlook of tech and business ecosystems across the globe. Each session brings together leaders from a specific locale to discuss trends, opportunities, issues and best practices from different angles From government and advocacy to startups and accelerators, we offer an unparalleled peek into the fabric of the communities powering tomorrow's innovations.
About Linerun:
Linerun is a community driven experiential education platform fueling career and innovation growth for tomorrow's leaders. We empower leaders to connect, innovate and grow through media, events and programs. We offering mentorship, classes & events online and in person in the US.
Organizers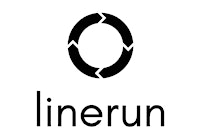 About the Organizers
Linerun is an experience-first hub connecting people & communities working at the intersection of industry, innovation and impact. Our content and programs bring emerging brands and leaders together to learn from and work with each other.
Visited 58 times, 2 Visits today