Event Description
DVClub Austin/Ft Collins Online – Guest Speakers Harry Foster (Mentor) & Cliff Cummings (Paradigm Works)
DVClub celebrates its 15th year anniversary with a guest appearance from DVClub Founder Eric Hennenhoefer!
Please join us for this exciting September 25th Austin/Ft Collins online event. Guest speakers will be Harry Foster and Cliff Cummings. Harry is Chief Scientist Verification for the Design Verification Technology Division of Mentor, a Siemens Business. Cliff is Vice President, Training at Paradigm Works. We are honored to have both Harry and Cliff presenting at this event.
Agenda: 12:00pm CDT — Presentations by Harry Foster and Cliff Cummings
All registrants will receive a link to the event by late morning at latest on the day of the event.
We look forward to joining you on the 25th!
DVClub
————————————————————————–
Presentation #1
"The 2020 Wilson Research Group Functional Verification Study" by Harry Foster (Mentor, a Siemens Business)
This talk presents the results from the 2020 Wilson Research Group Functional Verification Study, which is a continuation of a series of industry studies on functional verification. This series includes the previously published 2012, 2014, 2016, and 2018 Wilson Research Group functional verification studies. The findings from this year's study should provide you with invaluable insight into the state of today's microelectronic market in terms of both design and verification trends.
Harry Foster is Chief Scientist Verification for the Design Verification Technology Division of Mentor, A Siemens Business; and is the Co-Founder and Executive Editor for the Verification Academy. In addition, Harry is serving as the General Chair for the 2021 Design Automation Conference. Harry holds multiple patents in verification and has co-authored six books on verification. He was the 2006 recipient of the Accellera Technical Excellence Award for his contributions to developing industry standards.
————————————————————————–
Presentation #2
"UVM Reactive Stimulus Techniques" by Cliff Cummings (Paradigm Works)
UVM reactive stimulus techniques allow sequences to receive feedback from a Design Under Test (DUT) to determine what stimulus should be sent next. Existing documentation and examples describe some of the requirements to create sequences and drivers with both request (REQ) type and response (RSP) type parameters, but the descriptions are somewhat incomplete regarding how to create the response (RSP) transaction that is sent back to the sequence.
This presentation will demonstrate all of the necessary steps to create efficient reactive stimulus sequences. This presentation is based on the DVCon 2020 Best Paper Award-Winning Presentation, co-authored and presented by Cliff Cummings & Stephen D'Onofrio of Paradigm Works and Heath Chambers of HMC Design Verification.
Cliff Cummings is Vice President Training at Paradigm Works, and Founder of Sunburst Design, which merged with Paradigm Works in February, 2020. Sunburst Design specializes in world-class SystemVerilog, Synthesis and UVM Verification training. Cliff has presented hundreds of SystemVerilog seminars and training classes and has been a featured speaker at multiple world-wide SystemVerilog and Assertion Based Verification seminars. Cliff has been an active participant on every IEEE Verilog and SystemVerilog committee, and has presented more than 50 papers on Verilog & SystemVerilog related design, synthesis, and OVM/UVM verification techniques, including more than 25 that were voted "Best Paper." Cliff holds a BSEE from Brigham Young University and an MSEE from Oregon State University.
————————————————————————–
RSVP here to reserve your slot!
Organizers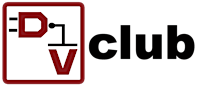 About the Organizers
DVClub events are free to attend, thanks to the financial support of our Sponsors. The large majority of attendees are professional verification engineers wanting to stay up to date on the latest verification and design technology and methodologies, while networking with their peers.  DVClub is also regularly frequented by design engineers, engineering managers, entrepreneurs, students and faculty, and Sponsor personnel.  Attendance at events in cities like Portland, Fort Collins, and RTP typically have 35-50 attendees, Boston double that, while Austin and San Jose enjoy audiences of 130-185 people on a regular basis. Visit our website: www.dvclub.org
Visited 34 times, 1 Visit today