Event Description
DeveloperWeek Austin 2020 is the largest developer & software engineering conference in Texas & the South.
Nov 17 -18, 2020 | ALL-VIRTUAL
DeveloperWeek Austin 2020 welcomes 3,000+ application developers/engineers, developer managers & executives, and IT & technical professionals coming together online for 2 days of technical keynotes, conference sessions & workshops from 60+ speakers, a 2-day Virtual Expo, and networking events.
What's new at DeveloperWeek Austin 2020?
60+ workshops & conference sessions – all live & online: Industry-leading talks from subject-matter experts & practitioners in software engineering & development in these tracks:
Cloud-Native: Containers & Kubernetes
DevOps, Security & Digital Transformation
AI, Machine Learning & Data Science
Dev Leadership & Management
…and best practices for the latest technology & tools.
Expanded DevLead Conference: We've invited some of the world's best engineering & technical leaders to discuss & learn engineering best practices — from implementing new technologies to common pain points for teams & technical leaders.
More networking! From 1:1 topic-focused networking, to group roundtables and fireside chats, we're adding more to the all-virtual experience — so you can still make valuable connections @ DeveloperWeek Austin (Nov 17-18).
DeveloperWeek is produced and owned by DevNetwork, the world's developer event community and producer of leading conferences for the developer, engineering & IT industries.
By registering for this event, you are opting into DevNetwork email updates and one-time email-based promotions from top-level DeveloperWeek Austin 2020 sponsors including exclusive invitations to DeveloperWeek Austin 2020 parties and partner events. These updates will notify you about DeveloperWeek Austin 2020 news, as well as announcements about DevNetwork events and services. You can opt out of DevNetwork email updates at any time.
Refund Policy: Due to limited availability, DevNetwork cannot offer refunds once your tickets are purchased. If you cannot make the event due to unforeseen circumstances, you may transfer your ticket(s), or we will give you a credit towards a future conference of equal or lesser value. Thank you.
Organizers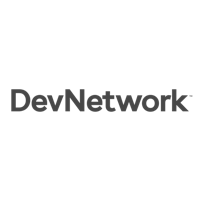 About the Organizers
DevNetwork is the world's developer event community.  DevNetwork produces definitive conferences for the software industry: We're the largest event network for developers, engineers, software architects, team/tech leads, programmers, developer/engineering management, and IT & technology C-level executives who desire to stay on the cutting edge of developer innovation & best practices. DeveloperWeek 2020 (San Francisco Bay Area) DeveloperWeek New York DeveloperWeek Austin DeveloperWeek D.C. DeveloperWeek Seattle: Cloud Edition DevExec World DevLead Conference ProductWorld API World Microservices World AI DevWorld
Visited 81 times, 1 Visit today