Event Description
The event will focus on all disciplines of building great products with an inclusive approach for the new normal.
The upcoming APAC Executive Summit titled "Digital Producthon 2021" will focus on all disciplines of building great products with an inclusive approach for the new normal.
The event will focus primarily on the new normal and how to build an inclusive culture in building the next wave of Digital products specifically catering to the diverse needs within these regions.
This executive summit will focus on creating a platform for APAC regions to connect women leaders to find mentors within and outside their companies. Everything in this world is changing and being redefined as we speak. This is a great opportunity for us to share from some of the best minds in the world how to adapt to this new environment. Every aspect of career advancement be it communication, managing teams, motivating people, creating business opportunities, learning, and harvesting technology in the Digital era requires a new playbook and this will be the primary theme of our first-ever APAC Edition of Executive Summit.
It will also bring awareness of sponsorship programs that can be incubated with leaders of various companies along with talent partners and recognize leaders who have significantly contributed to this vision.
We are inviting thought leaders in this space who can share how to approach inclusive innovation. We will talk about transforming product culture for this digital era. And share best practices on user experiences in reaching your target customers.
Our speaker profiles are from different regions of APAC – China, Hong Kong, India, Japan, Pakistan, Singapore, South East Asia, and with this event AWIT expands globally with comprehensive coverage in APAC apart from its established presence in North America and European Chapters.
Attendees can be from all disciplines involved in building great products such as Product Management, Engineering, User Experience Content and Design, Product Analytics, Data Science, and Program Management.
For more details on Speakers and Agenda, please visit here
Organizers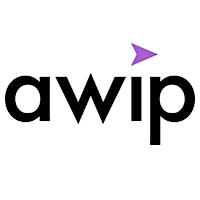 Advancing Women in Tech (AWIT)
info@advancingwomeninproduct.org
About the Organizers
Advancing Women In Tech (AWIT) was founded in 2017 to address the gender and diversity gaps we saw in tech management roles. As an organization, we believe that this gap largely exists due to lack of targeted, skills-based training, as well as executive mentorship. AWIT intends to empower women and other underrepresented groups to advance their technology insight and careers to become product and tech leaders. Therefore, our two-pronged approach offers skills-based workshops in all of our AWIT chapters globally and virtually, as well as a comprehensive Ambassadors program to introduce high-achieving tech professionals to executive mentors. These mentorships can open doors to the next leadership opportunity. Since its founding, AWIT has experienced 2,000 percent growth, to a membership of more than 16,000.There are chapters in Paris, Seattle, London, Berlin, Boston, and Washington DC, and is partnered with or sponsored by the Wharton School of Business, Workday, Redpoint, WeWork, LinkedIn, and others. We partner with top companies to put on panelist series and workshops throughout the world to empower quality female and male tech leaders through equality of opportunity.
Visited 35 times, 1 Visit today